Lakers, Nets emerge as top favorites to make it to the 2022 NBA Finals
The Los Angeles Lakers and Brooklyn Nets have emerged as top favorites for the 2022 NBA final next June.
Both teams have formed their own versions of Big-3 and are already considered the two big favorites for the coveted title.
The Lakers made many changes to their squad after a disappointing end to the 2020/21 season, where they were eliminated in the opening round of the playoffs.
They parted ways with several players including Montrezl Harrell, Kentavious Caldwell-Pope, Kyle Kuzma and Dennis Schroder.
At the same time they landed former NBA MVP Russell Westbrook via a trade by the Washington Wizards. This got them across the border, so they filled their list with several veterans, such as: Carmelo Anthony and Dwight Howard.
Thanks to their signings, their squad now fits better with the style of play of LeBron James and Anthony Davis, while Westbrook lets them stand out as the top contenders for the championship.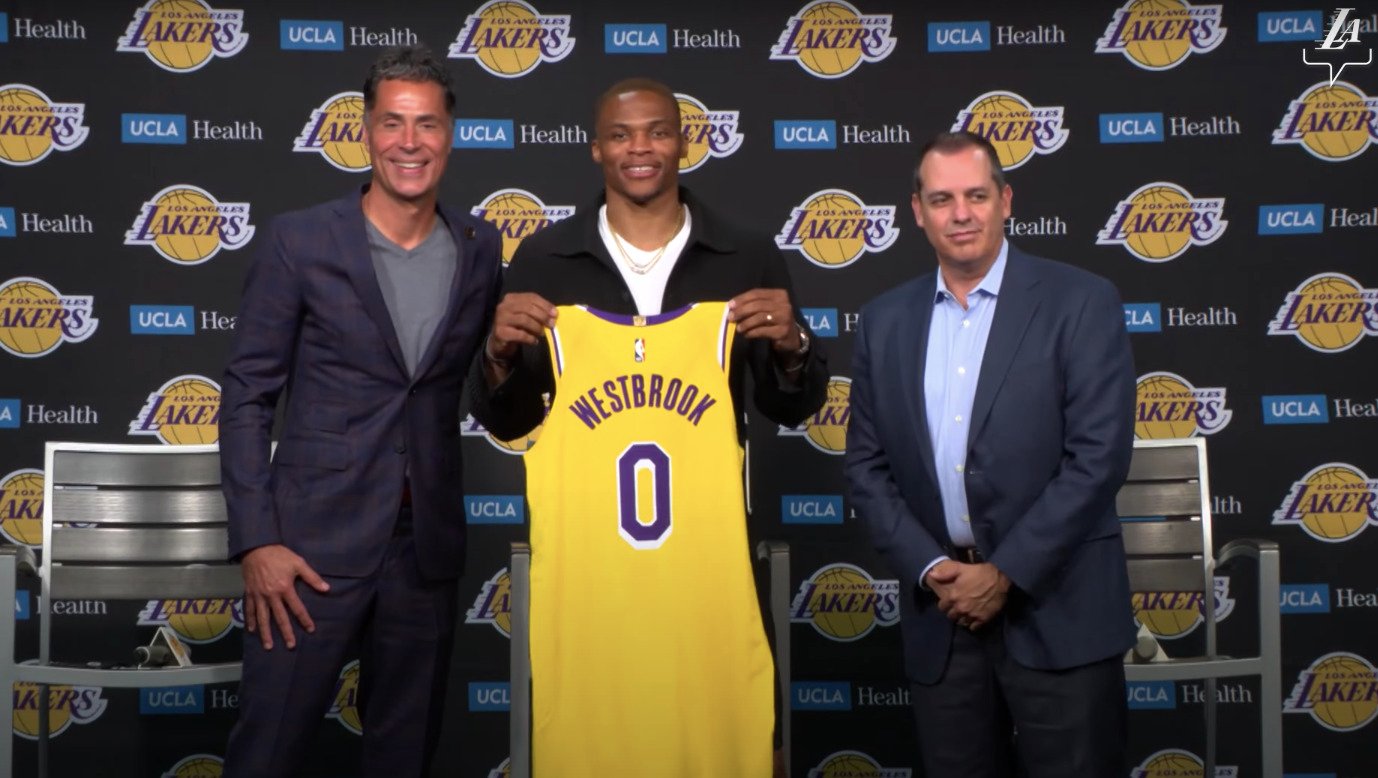 On the flip side, the Nets came a step away from the Eastern Conference Finals but were eliminated in Game 7 by the Milwaukee Bucks who took the title.
Brooklyn was the favorite for all of the east, but Kyrie Irving and James Harden's injuries prevented them from showing their full potential in the latter part of the season.
Although Kevin Durant was unstoppable in the playoffs, the Nets couldn't win the title and now want to get back on their feet next season.
With your Big-3 ready for action and completely healthy (Durant had an impressive run at the Tokyo Olympics) they are expected to come from the east and reach the final.
Her supporting cast didn't help last season, but the additions from Patty Mills and Cameron Thomas (via the NBA draft) could further strengthen the roster.
The Nets take on the Milwaukee Bucks NBA Opening night while the Lakers will battle the Golden State Warriors. Both games will take place on October 19th.
Ultimately, both the Lakers and the Nets will have to face stiff competition to go all the way. All elite teams, including the Warriors, Miami Heat, Phoenix Suns, Philadelphia 76ers and Denver Nuggets, are expected to compete in the title race next season.
Especially the Heat with the signings of Kyle Lowry, Markieff Morris and PJ Tucker (all former champions) have already raised high expectations for the coming year.
Indeed, according to Sports Betting Dime's listed sportsbooks hereThe Heat posted the biggest move in NBA title odds in 2022, now the second shortest team in the east at +1600.
However, this is a topic we'll cover in another article here below TalkBasket.net before the start of the season.
This post was written by
Yiannis Bouranis